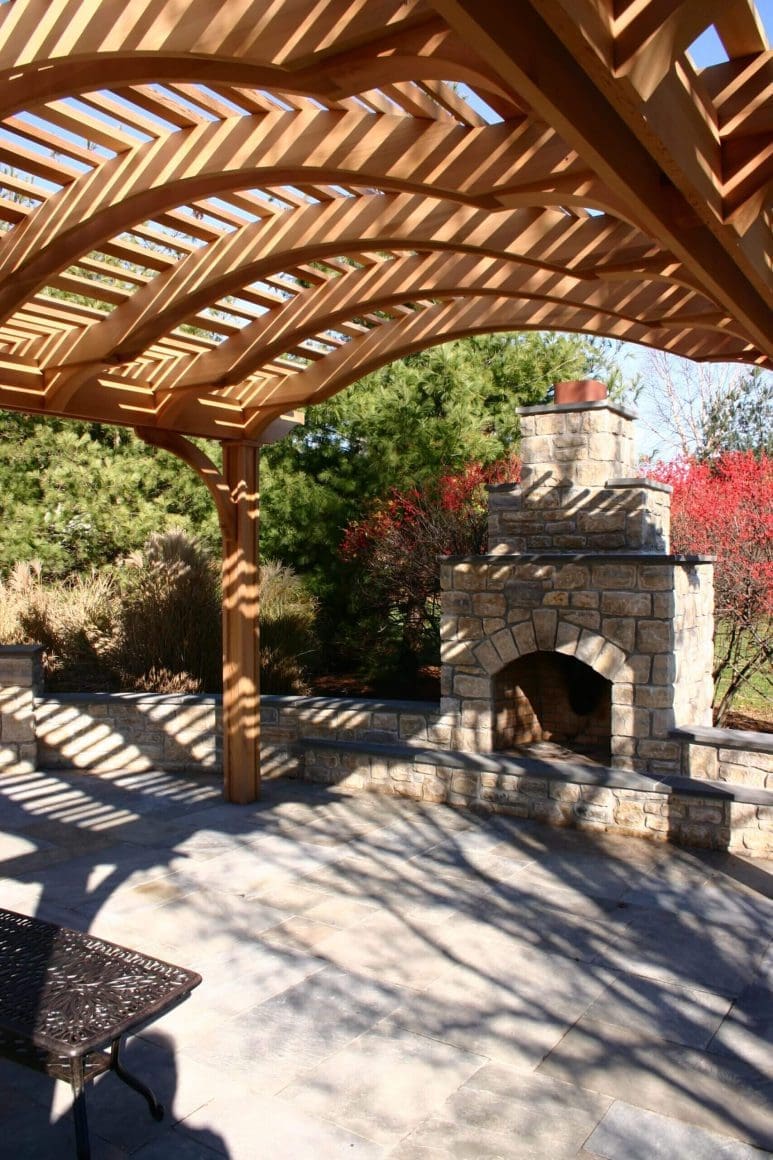 Patio Pergola with Arched Top No. CTP8
Located over a large patio area to provide shade, this magnificent pergola also establishes a strong focal point and gathering area between a fountain on one end and a fireplace on the other.
The overhead curve of the pergola reflects the large curved wall of the patio and accents the fireplace.
Double rafters sandwich simple support brackets. The brackets have been mortised into the main beams and shaped to continue the curve of the rafters.
The purlins are quite dense and alternate between wide and narrow, establishing rhythm and visual interest while providing significant shade.