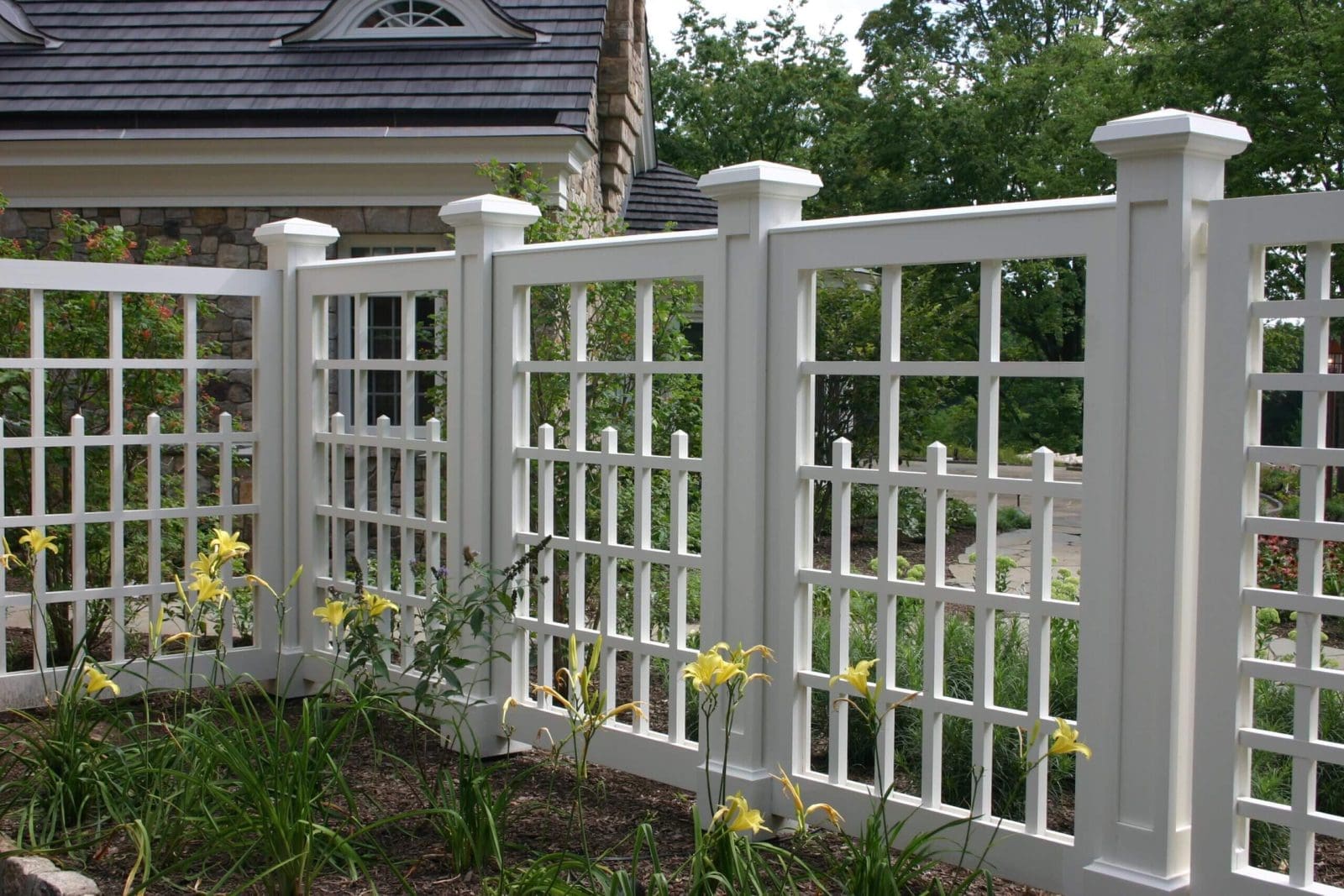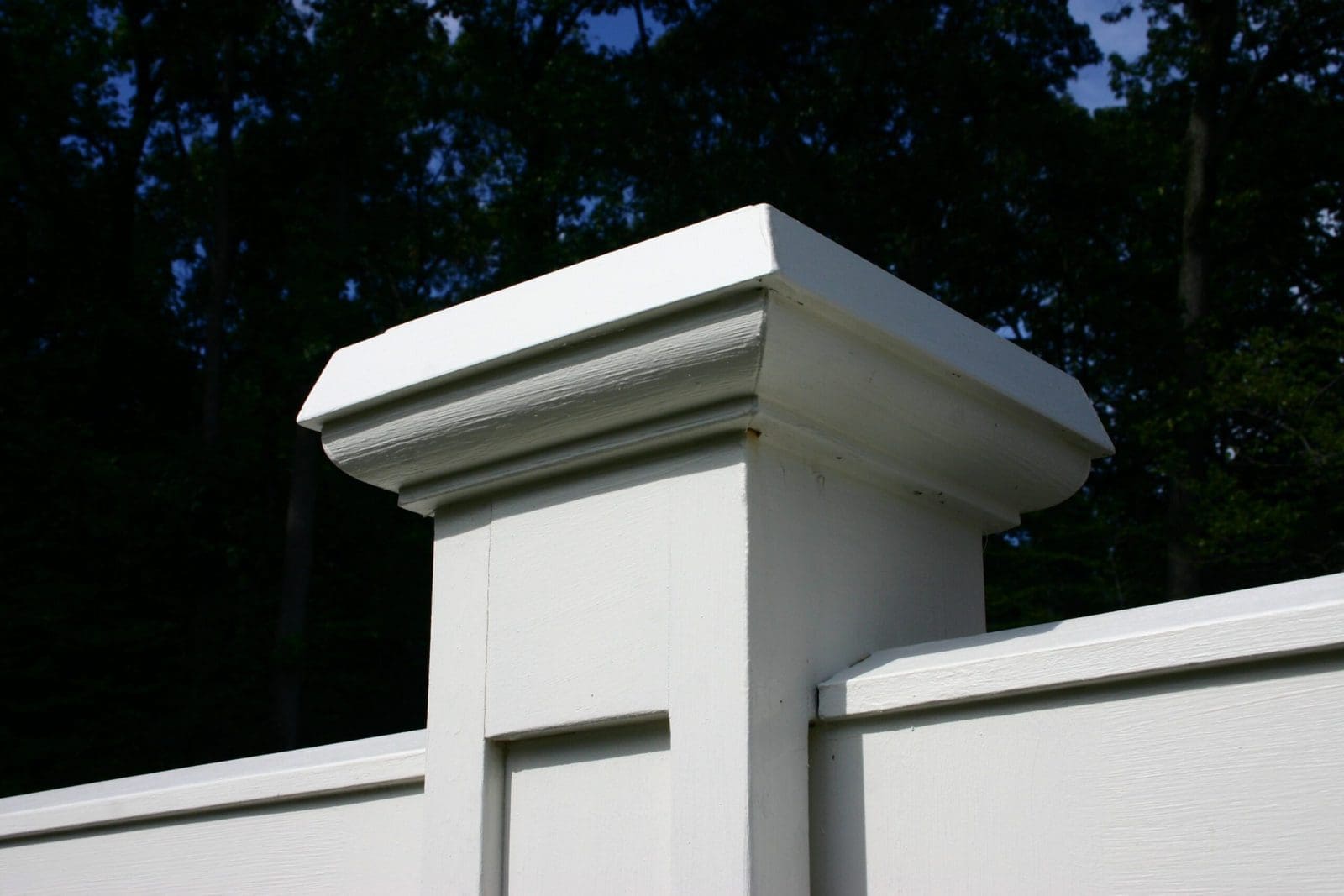 Classic Double Gates No. CG4
These substantial double gates, in a classical style, are supported by paneled posts and an open lattice fence.
Constructed of clear, kiln dried western red cedar, with 1½" x 1½" lattice.
Stained white.
The traditional paneled post and cap style fence is supported between large 9″ x 9″ paneled posts.