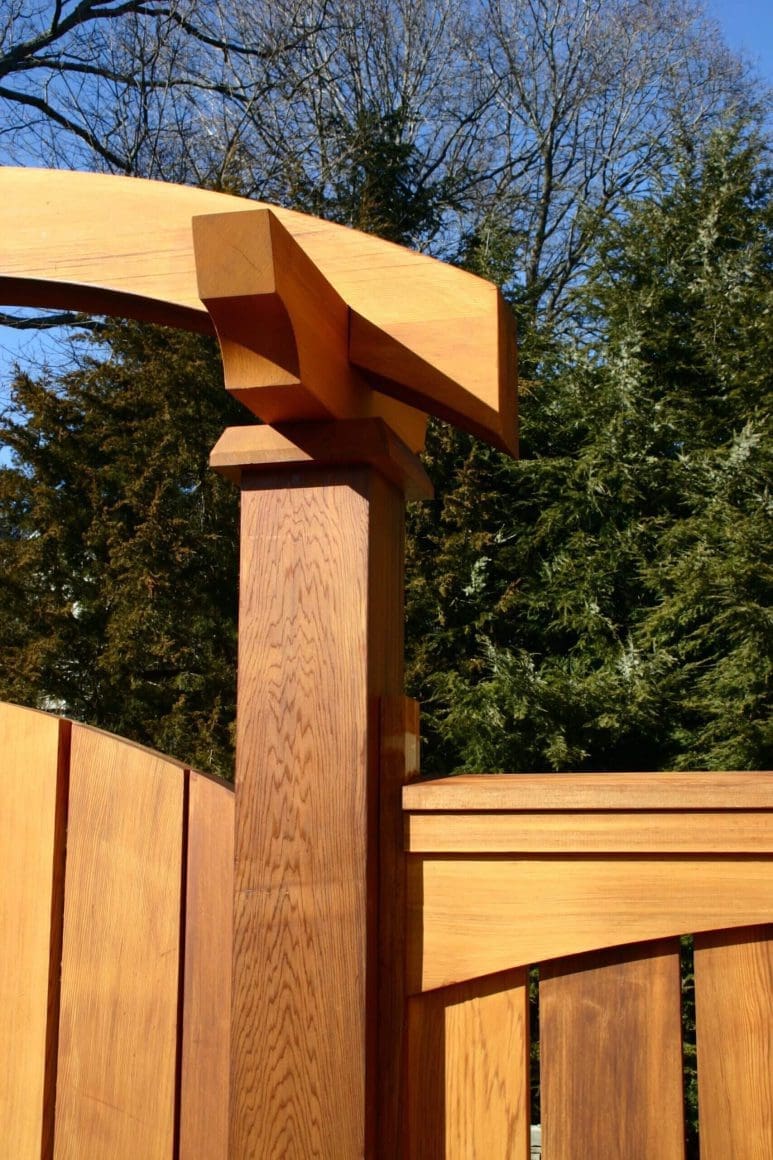 Asian Style, with Bamboo No. CG3
This gate and fence was designed for a customer who was interested in a distinctly Asian style enclosure.
The gate has a small window incorporating bamboo balusters with clear, kiln dried western red cedar for the main components.
Two fence configurations were used in this design: the solid paneled sections were to ensure total privacy from the street side, while the lattice sections offered an element of openness for the side facing the yard.