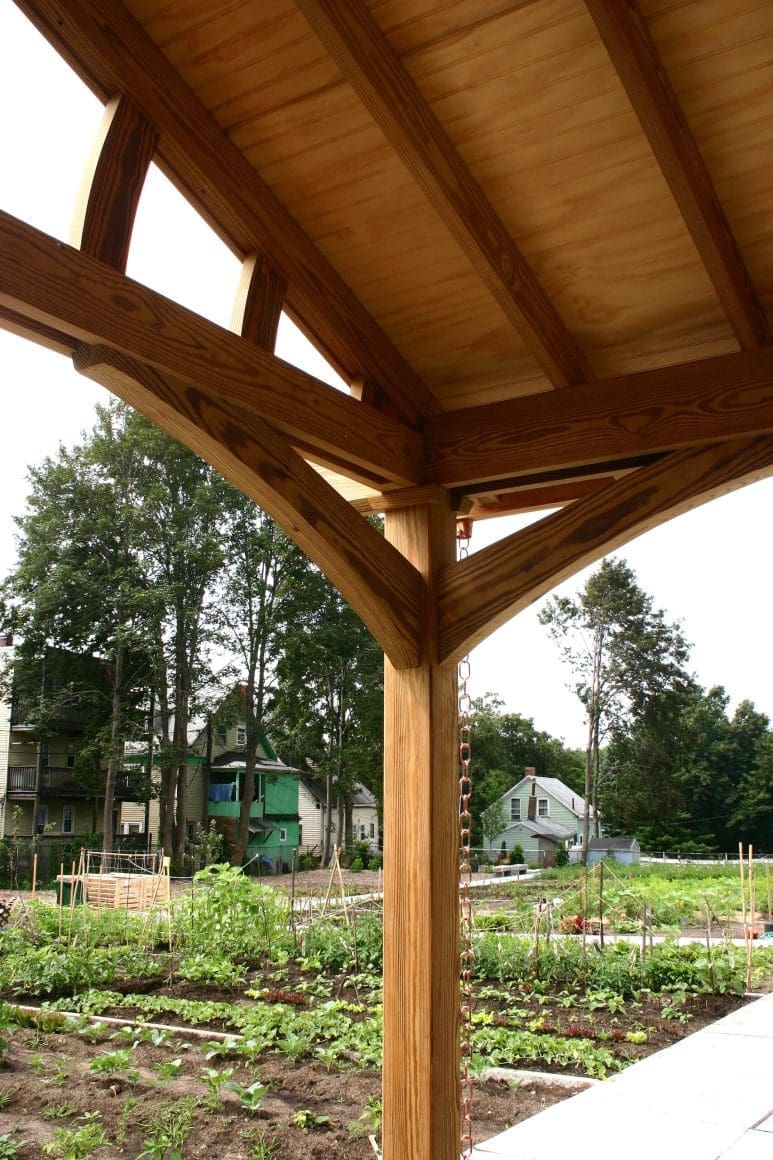 Community Garden Pergola
No. CPG9
This pergola for a large community garden in Boston was designed as a central meeting and activity space.
Half of the roof is shingled for total sun and rain protection. The other half is in a traditional pergola style using purlins to provide 50% to 70% shade.
Gutters were used to channel rain water onto two rain chains and then into cisterns.
An Adirondack style was chosen for the structure and detailing was kept simple.