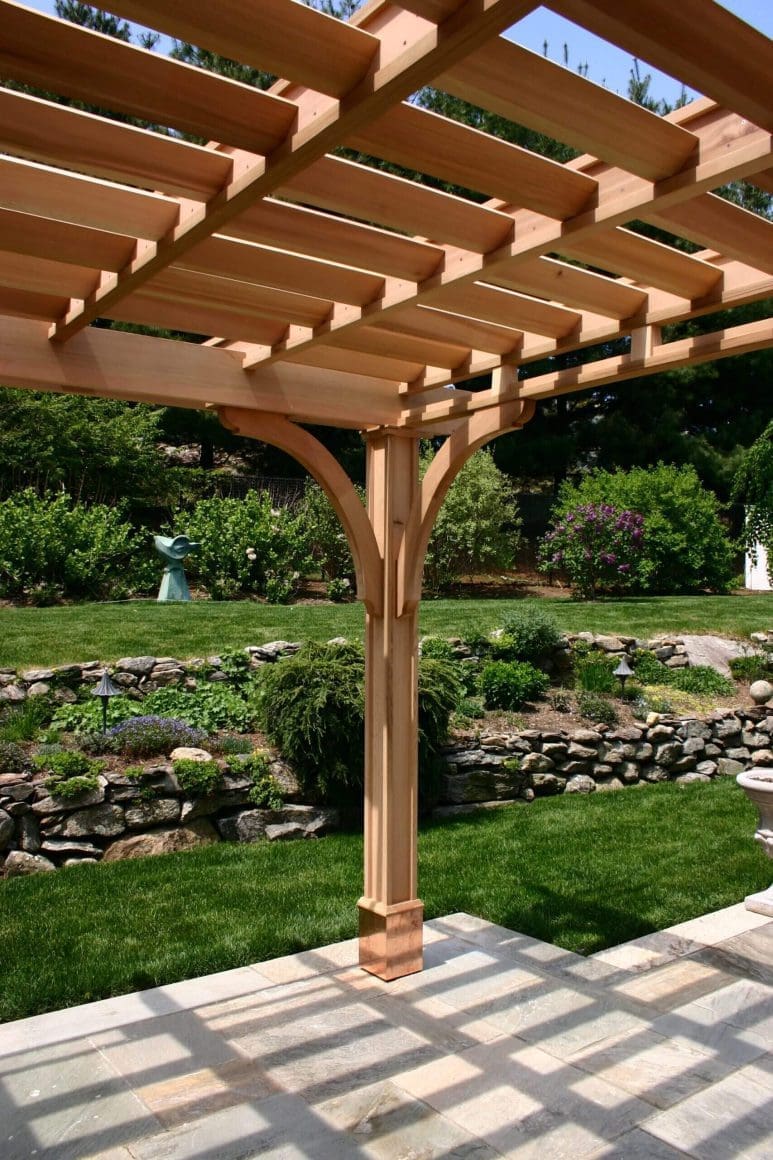 Louvered Pergola with Shade Cloth No. SP5
A unique pergola, this large structure uses a combination of louvered rafters, I beams and 60% UV block shade cloth, to establish a cool area in a very warm back yard.
The posts are 7⅛ x 7⅛ with a subtle corner bead. The plinth bases, which conceal substantial stainless steel brackets, are covered in a copper flashing.
While in the pictures the copper is bright, it will soon develop a brown patina and eventually a soft green hue.
Large curved brackets, 3½ thick, add stability while lending a softness to the geometry of the design.