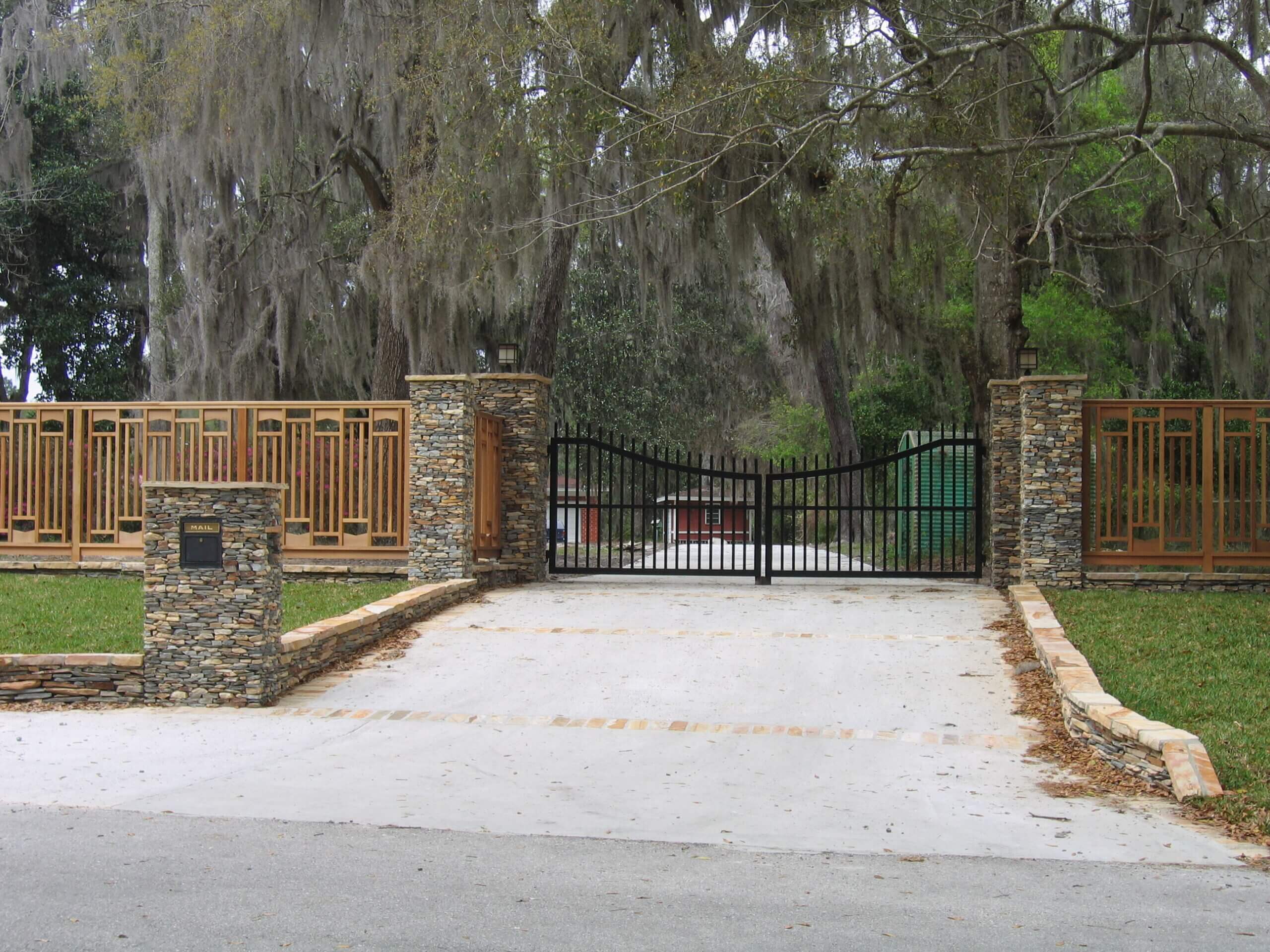 Craftsman Style Fencing No. CF1
Asked to create fence sections in a Craftsman style to nestle between stone pillars, we designed a solution taken directly from our Oak Park arbor.
Special adjustable hardware for attachment of the fence to the stone pillars was designed to allow for variables in the masonry.