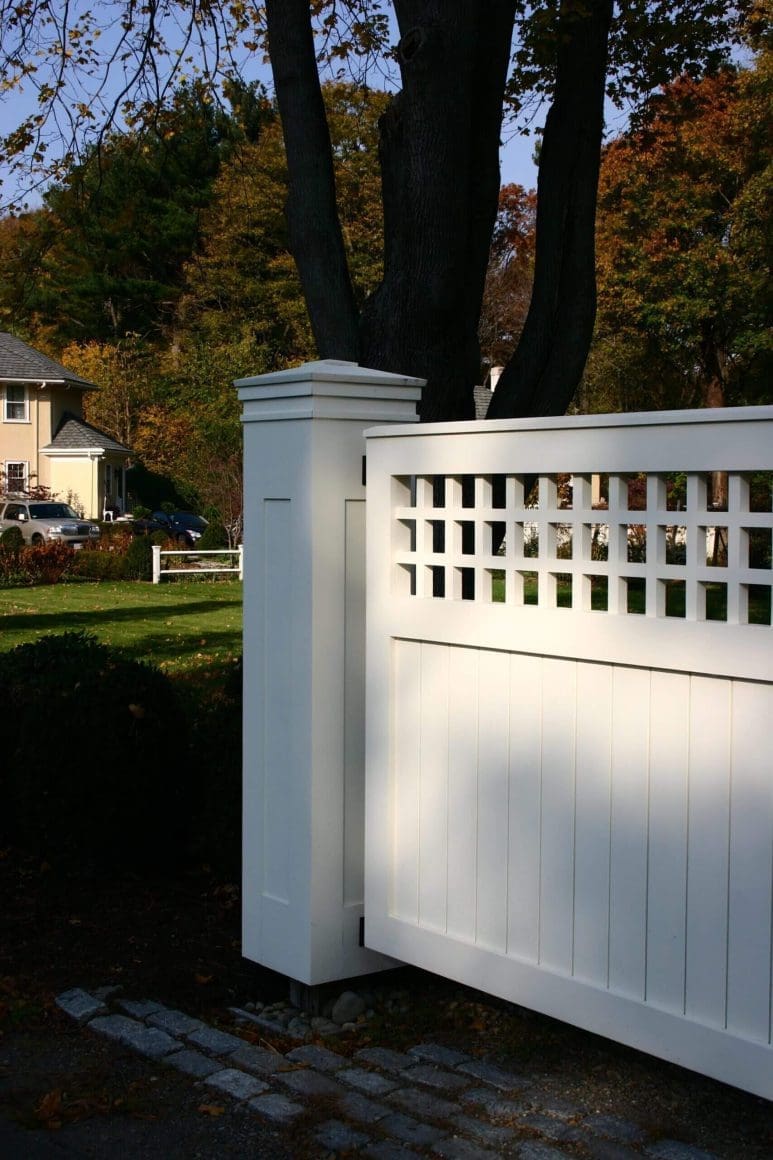 Driveway Gates, Stained No. CG2
These large driveway gates are 5½-feet tall and span a distance of over 13 feet.
They are exceptionally strong, employing 4″ thick framing, using through mortise and tenon joinery.
The paneled posts are 22″ square with a peaked cap. Constructed of clear, kiln dried western red cedar. The lattice is 1½" x 1½" full-lap construction.
Stained white.